First In The West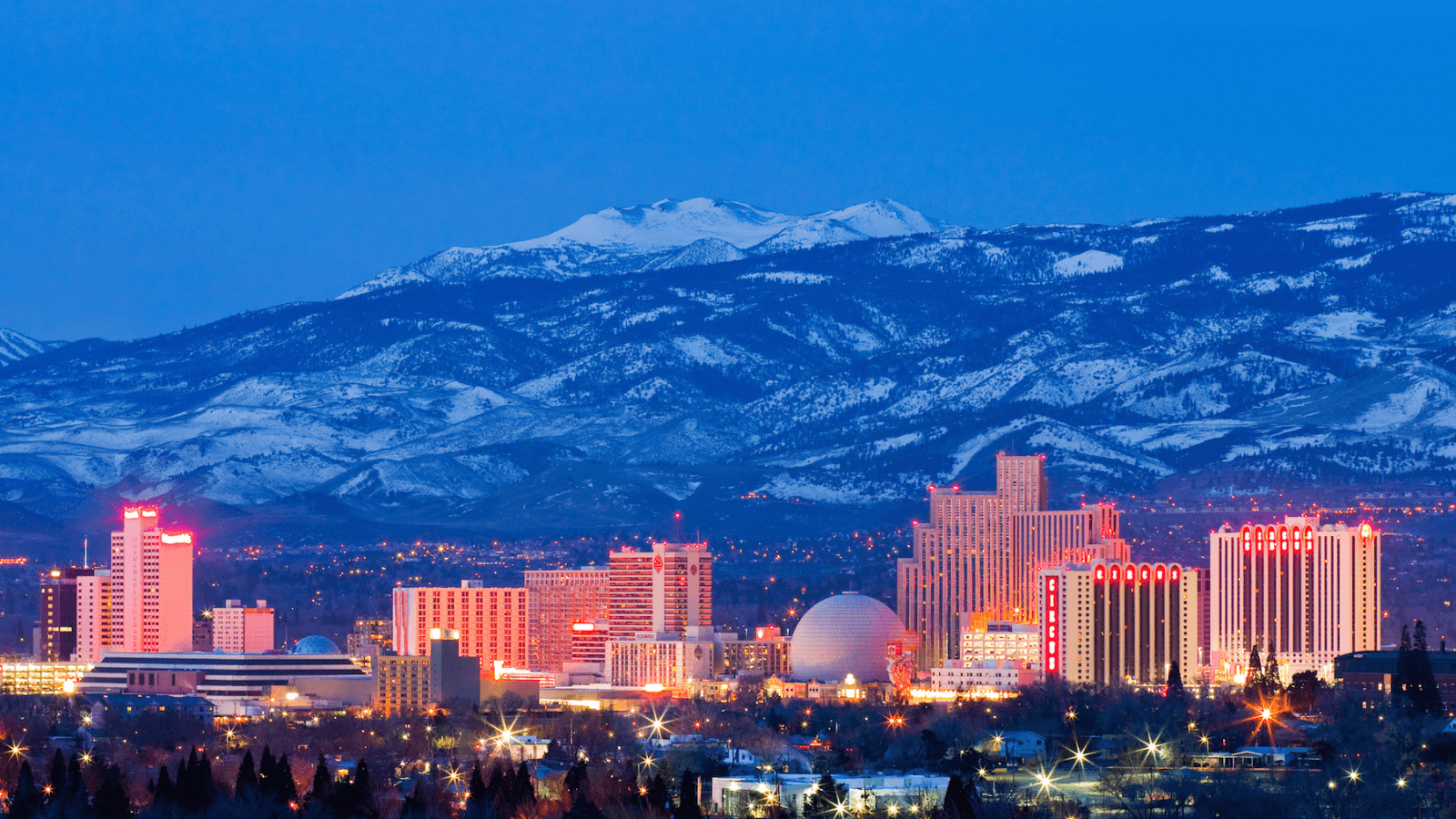 On Saturday, February 20, Nevada will be the first Western state and the third state in the country to make its voice heard in the 2016 Democratic presidential primary.
---

Who?
Any registered Democrat or anyone who will be 18 by Election Day (November 8, 2016) and wants to register as a Democrat on Caucus Day is eligible to participate.
---
What?
Nevada Democrats will join their neighbors in their precincts to begin the process of registering preferences for Democratic candidates running for President. This is a chance for our party to come together under one big tent to decide who we will nominate to be President in 2016.
---
When?
Saturday, February 20, 2016 at 11:00 a.m. PT – so mark your calendars now, because you must be able to attend in person on Caucus Day.
---
Where?
Nevadans will find their precinct caucus location at a public venue close to home – most likely a neighborhood school, community center or place of worship. Use our online tool to find your caucus location.
---
Why?
This is your chance to Stand Up, Be Heard, Get Counted! Nevada represents the Western voice of the Democratic Party. We are the second fastest growing state in the nation and incredibly diverse. It's important we build on the achievements of the last eight years and get Democrats from across the state to lend their voices to selecting the nominee who best represents our shared vision for the future. We have set aside this Caucus Day because selecting our nominee for president is important, and it deserves the full attention of committed Democrats.
---
Delegate Selection Plan
The Nevada Delegate Selection Plan for the 2016 Democratic National Convention provides the procedure for the selection of the 43 delegates and three alternates from Nevada who will participate in the 2016 National Democratic Convention.
Read the full Nevada Delegate Selection Plan for 2016.
Become a Delegate
Any caucus participant may stand for election as a delegate. Anyone who wants to be elected a national delegate must participate in the precinct caucuses, and each subsequent event in the process – your county convention on April 2, the state convention on May 14 and 15, and the Democratic National Convention on July 25-18 in Philadelphia, PA.
---
At-Large Precincts for Shift Workers
The Nevada State Democratic Party is committed to encouraging as much participation as possible in our presidential precinct caucuses on Saturday, February 20. At-Large Precincts on the Las Vegas Strip were designed specifically to accommodate shift workers in our 24/7 economy who work during and within one hour of the caucus and could not return home to caucus in their home precinct to participate.
Strip locations for 2016:
New York-New York
Caesars Palace
Rio
Paris
Harrah's
Wynn Resort
Shaping the Democratic Party Platform
We are the party of progress. We believe that we're stronger together than we are on our own, and that our country succeeds when everyone gets a fair shot, everyone does their fair share, and everyone plays by the same rules.
It's critical that our party's platform reflects our commitment to keep America moving forward. The platform resolution process is your chance to shape the values of the Democratic Party. It's an opportunity for you and fellow Democrats to voice your thoughts on what issues and policies our party should fight for in 2016.
Any attendee may submit a platform resolution proposal at your precinct caucus on February 20, 2016. The form will be available for completion at all caucus locations, and in advance. Forms will be collected following the completion of presidential preference delegate elections and any county party business.
Download your platform resolution proposal form.
---
Platform Resolution Proposals
The Caucus Precinct Chair will make the following announcement: "At this time, I would like to make available resolution forms and collect resolution forms to be submitted to the County Democratic Party."
The Precinct Chair will then make a last call for resolutions forms and continue with the agenda.
Resolutions will be submitted in an envelope to the Nevada State Democratic Party to then be forwarded to the County Party for their county convention.
Next Steps
The Nevada State Democratic Party will tally the number of resolutions submitted and the number of precincts where a particular resolution was submitted on Caucus Day.
Resolutions are considered at each county convention by their platform committees.
The county parties will then submit their approved platforms to the State Platform Committee for consideration in the Nevada State Democratic Party's platform.